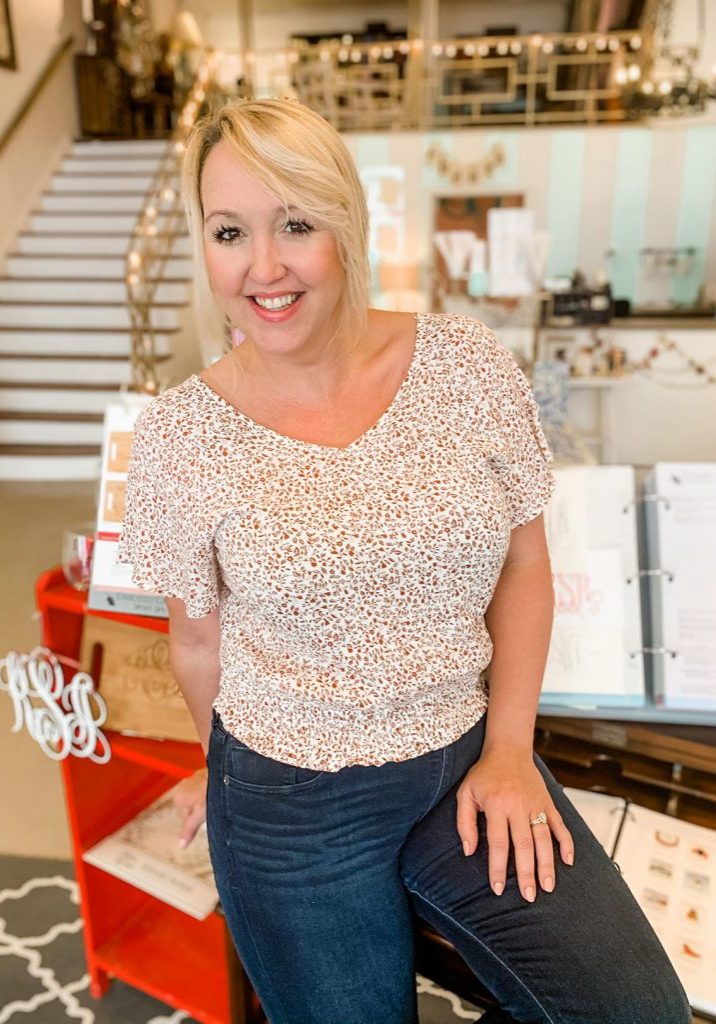 Taylor Durham
Co-Owner & Graphic Designer
Hi, I'm Taylor! I've been working in the graphic design field for 12+ years following graduating with a BFA in Graphic Design from Savannah College of Art & Design in 2008. In 2011, The Lettered Lily became my baby with my best friend, Megan! A few years later, I'm a mother to a wonderful little girl, Ellis Joline and wife to the most amazing husband in the world, Brad Durham. We have a dog named Chester and we love traveling to the beach. Creativity has always been my passion and I'm beyond blessed to do what I love for a living. I enjoy busting out the watercolor paints, fresh flowers and sipping on champagne. I was born & raised here in Salisbury, NC and so excited that my daughter will be raised in the best community, supporting local businesses & living The Lettered Lily life!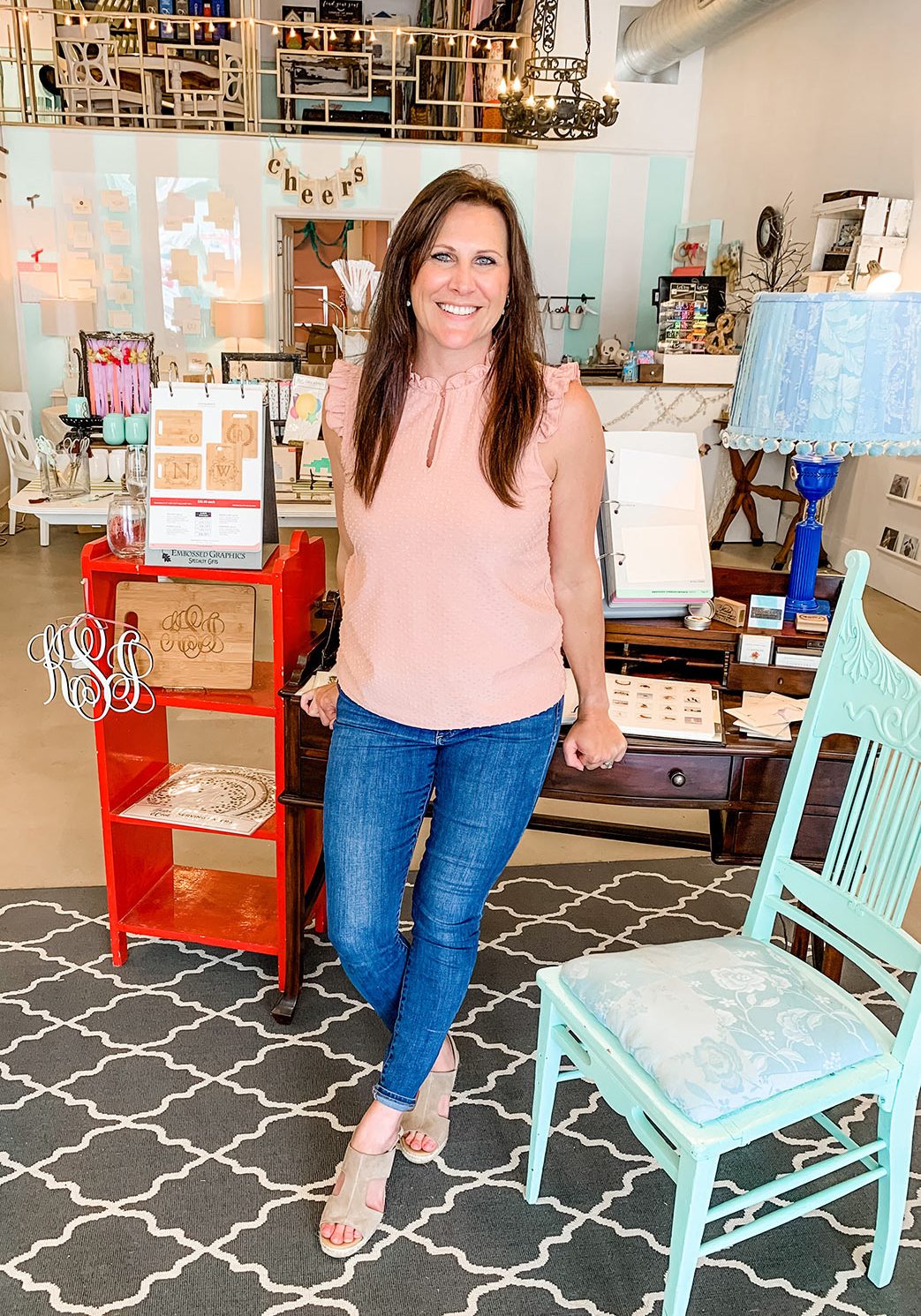 Megan Ferden
Co-Owner & Graphic Designer
Hello, Megan here. Some of you may recognize me from my funny midwest accent. I grew up on a farm in Iowa and graduated with a BFA in Graphic Design from the University of Northern Iowa. After graduating in 2008, I moved down to North Carolina with my husband, Jeremy. We have a son Jacob who is the happiest little outdoorsman you will ever meet. I enjoy all things outdoors, hiking, running, mountain biking, canoeing, camping, you name it! With 16 years of experience in the graphic design field, I truly believe you never work a day in your life if you love what you do.
I joke that The Lettered Lily is my second home and while being a creative entrepreneur can some days be trying, I never turn down a good challenge and there is no place I'd rather be!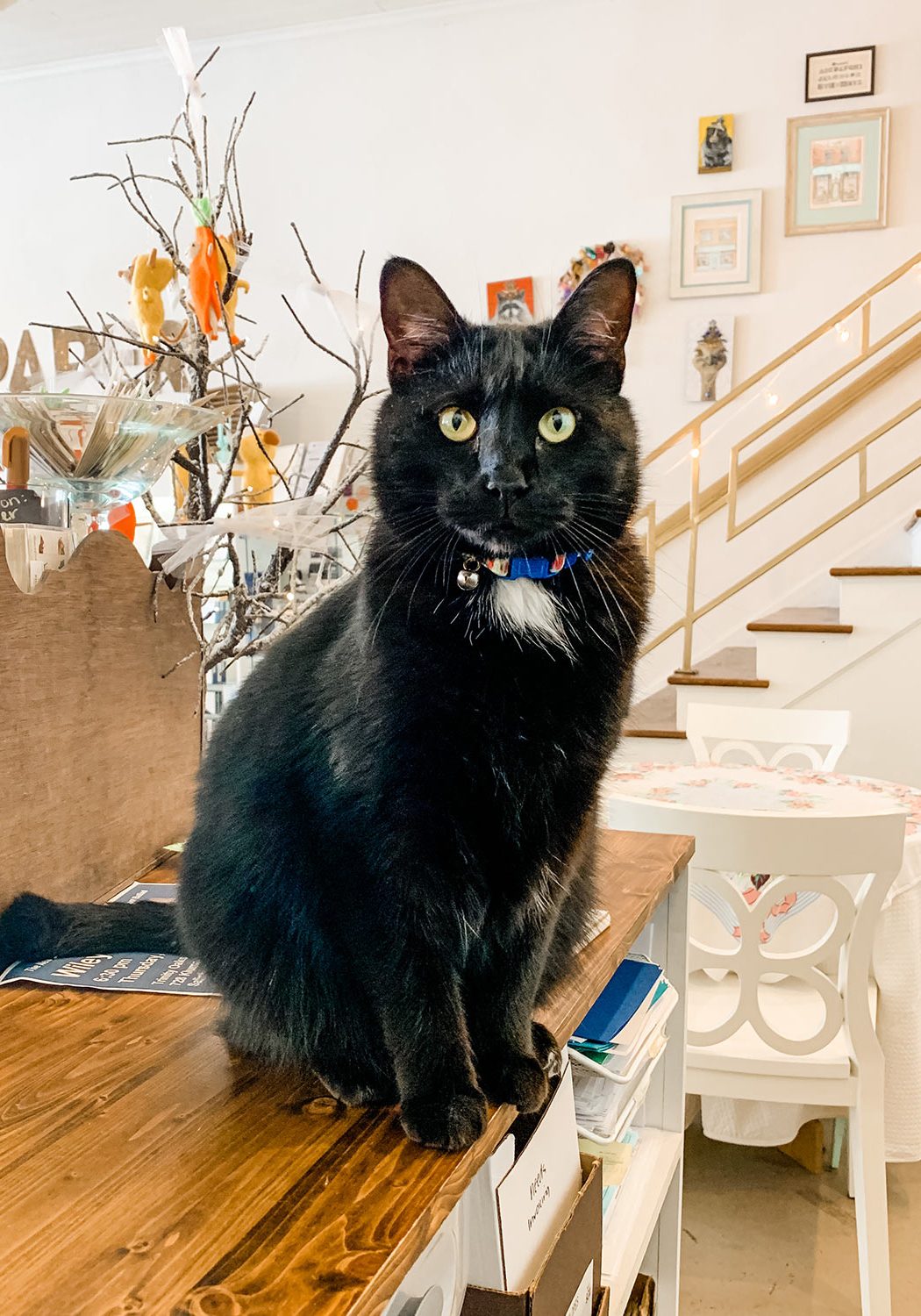 Fisher
shop cat & king of The Lettered Lily
My name is Fisher and in 2017 The Lettered Lily became my forever home when Mama Megan and Mama Taylor adopted me. I love seeing all of your smiling faces when you stop in to shop & when you pass me chillin' in my favorite spot, the windows. I eat (a lot), love cuddles (most of the time) and rule the roost around here. During the day, I'm typically upstairs in the design studio where all the action is happenin', sitting on paper, watching the printer and doing absolutely no work at all. Oh ya know, livin' my best life.
Be sure to follow us on Instagram! I'm pretty awesome & I'm featured every Sunday! #fishersundays